Here it is folks, the yearly recap in pictures of our pathetically boring lives. Grab a cup of coffee – you'll need fully-leaded to get through this one – and a cookie or two. Sit back, relax, and try not to fall asleep until the end.
It all began with football, LOTS of football, and quality brother time on the couch in the man cave. It's fun having Jeff close enough to home to visit often and spend weekends here.

My creative outlet for the month was to paint worship banners for our church. I hadn't painted anything in years. It was fun!
And the best part of January was … Michael moved back to the Alpena office of DHHS. YAY!
Cold, snow, wood burning in the stove, and lots of time for spinning and knitting. That pretty much sums up this month.
It came in like a lion and left the same way.
But the big news from March is that I accepted the position of managing editor for Smitten Historical Romance, an imprint of Lighthouse Publishing of the Carolinas. Pretty sure that's the longest job title on record. It's a challenging position, but I'm really enjoying it. The best part is helping writers become published, but to also become better writers.

Happiness is finding your debut book for sale on the shelf at Walmart! This was a thrill. A serious thrill. Finding it right next to The Shack? Priceless.
I did my first book signing too. I was scared spitless.
The other thrill in April was the first lambs born on the farm in two years. We only had three, but it was a start. Looking for bigger and better things this coming spring.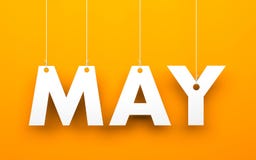 May started camping season! Mother's Day at Lakeport State Park down in Michigan's "thumb." It wasn't exactly warm (understatement) but it was fun. I learned how to bake a pie in the dutch oven at the campfire. The guys took me to Boatnerd Headquarters for Mother's Day breakfast. And, very appropriately, we saw the Kaye E. "Ma" Barker sail into the river.
May also starts gardening season. But this year, that included a killer wind storm that wrecked my greenhouse. Bummed over that.
Jeff moved to Caro in October of 2016 and true to form, he found a baseball team to play on come summer.
June brought several trips into Michigan's beautiful upper peninsula … all of which involved a lot of rain. But hey, a rainy day in Da U.P. beats a sunny day anywhere else. We met up with Janet and Marsha on a day trip, camped at the Straits State Park, a first for us, and spent Engineer's Weekend along the soggy banks of the St. Mary's River watching the freighters.
Jeff was home for a visit in July and we went lighthouse hopping. We visited 40-Mile Point and then both the old and new Presque Isle lights. It was a fun day! It was also a research trip for another book to write.  🙂
Then later that month, I drove up to Mackinaw City to visit with fellow Colonial Quill author Carrie Fancett Pagels. We had a great time walking around the city, eating lunch at Scalawags, and talking books. And we visited … what else? … the local bookstore.
We camped at Harwick Pines State Park and invited the Thomas Clan. Dan came and taught us how to cook a turkey under a trashcan. It was fabulous! The weather was perfect and nobody went again hungry. Not even Murphy. I practiced cooking in the dutch oven by baking a pan of brownies. We had entertainment too, it was the annual Black Iron Festival with lots of blacksmiths and other craftsmen plying their trades.
September was the warmest month all summer. In fact, we didn't really *have* summer until September this year! And it was a busy-busy month. Michael and I took our week-long camping trip to Brimley State Park. That's always the highlight of our year. We visited a couple of favorite lighthouses, Iroquois Point and Whitefish Bay, I practiced my dutch oven cooking, and – of course! – we watched the freighters float by.
Then something very sad happened. We lost Old Trooper. There's still a very large, horse-sized hole in our hearts over that. Trooper was 25 years old and was wonderfully healthy right up until the end. He will always be missed.
Last but NOT least … Jeff turned 30 at the end of September. Which, of course, means that I was 9 when I had him. (This is going to get really awkward in a couple of more years.
We made two trips to Mackinac Island in October. The first to see our youngest niece married, and the second for Michael's conference for work. We love the island! Yes, that is another lighthouse. It was a lighthouse year for us. That's Round Island Lighthouse just off the island.
In between those two events, I was teaching at the Breathe Writers Conference in Grand Rapids. It was a *very* busy month. Oh! And Michael reached age 58 without too much fanfare. We did a day trip to Da Soo with some of our Amish neighbors. Boat nerding with the Amish!
Deer season came … and went … without any Bambi in the freezer this year. The guys don't get skunked very often, but the weather refused to cooperate. It was rainy, windy, and far too warm all season.
And here we are. At the end of 2017. It's been a good year overall. There were lots of little things along the way. I signed three more book contracts. They will release in January, May, and November of next year. Michael and Jeff went to a Michigan football game, the first in many years. All sorts of little joys were sprinkled throughout the year. Here's hoping 2018 will be as good.
If you're still reading, you probably don't have a life, but reward yourself with a Christmas cookie or two.
May God grant you all the peace and love of this season as we celebrate the coming of His Son.